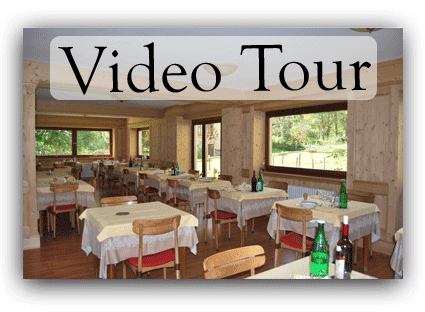 The Restaurant
Our kitchen is looked after by one of the hotel owners and produces typical, homemade Italian cuisine.. We serve traditional Piedmont dishes such as mixed boiled meats, braised meat with Barolo, mushroom risotto, polenta with a meat stew. Along side these we also serve local dishes including Pasta Macugnaghese, Gnocchi Ossolana, row deer with blueberries, 'lardo' with brown bread and locally produced honey.
Particular attention is paid to producing desserts of every kind.
It's the ideal venue to celebrate Baptisms,
Holy Communions, Confirmations and organise dinners.